About Dr. Victoria Naumov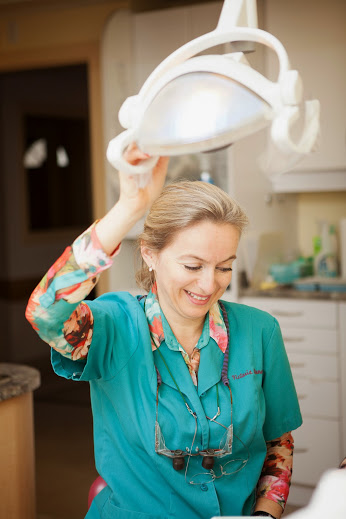 A different kind of dental relationship:
During you visit, my goal is to establish a feeling of trust: through active listening and respect regarding your feelings and concerns.  Whether your dental needs are a complete exam and cleaning, a full mouth restoration, or anything in between, we will achieve outstanding results. With the help my gentle touch, we will enhance the natural beauty of your smile.
Dr. Victoria Naumov graduated with honours from Dental faculty of Lvov Medical University (Ukraine) in 1987.
Her focus has always been to promote and provide the best care possible for her patients.
She has been offering her wide range of dental services in Richmond Hill, since 1997. Her experience and expertise has helped people of York Region and Toronto.
Dr. Victoria travels throughout the world to update her training in cosmetic, laser, restorative, and preventive procedures, on an ongoing bases.
Outside of the office, Dr. Victoria enjoys spending time with her family, as well as outdoor activities such as skiing, hiking and water sports.
Dr. Naumov is passionate about dentistry and being able to provide patients with the latest technology to keep their smiles healthy and beautiful for a lifetime.